License Plate Agency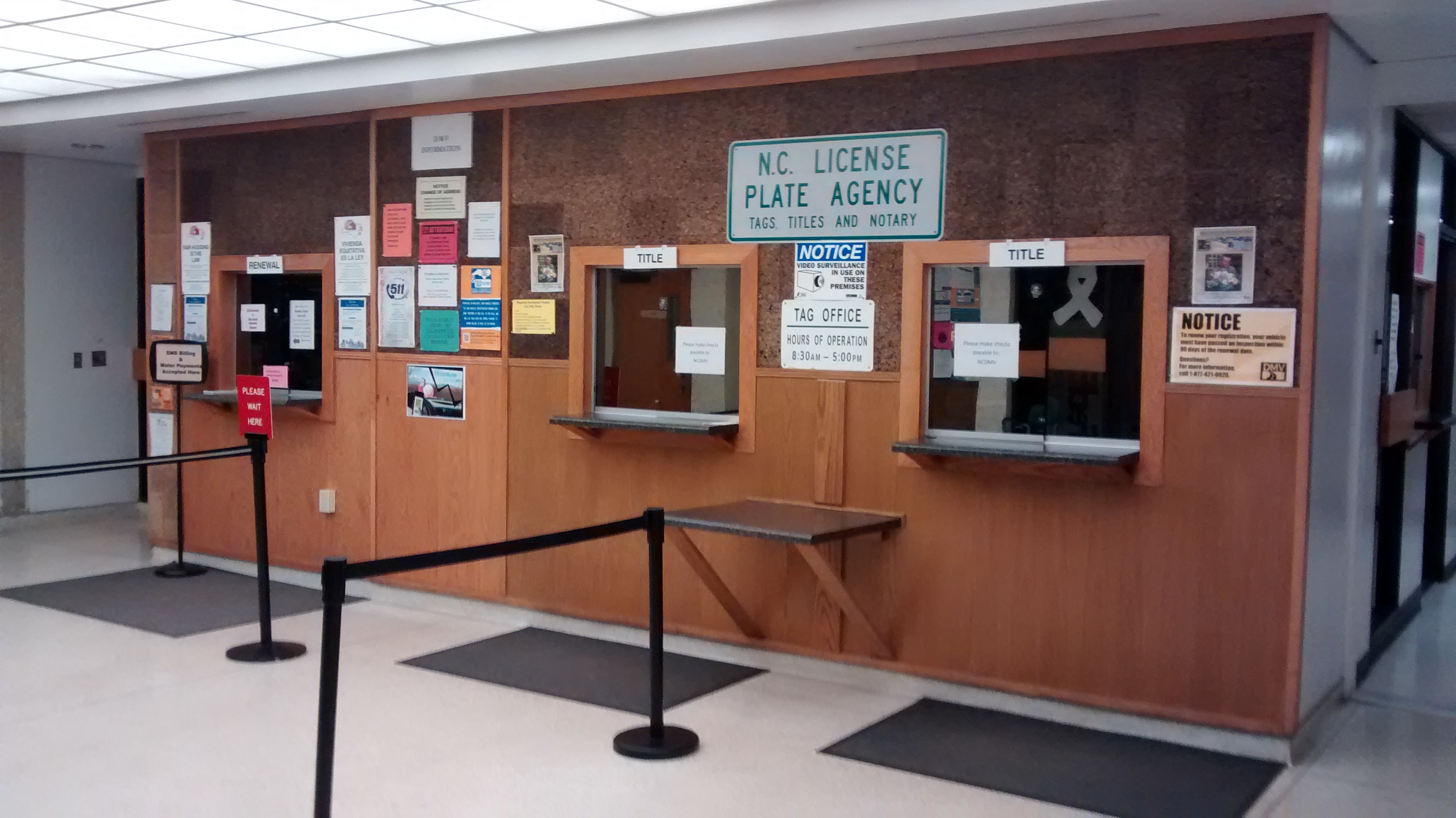 McDowell County contracts with the North Carolina Division of Motor Vehicles to operate a License Plate Agency or Tag Office.
Taxes are now due at the time of registration.
To renew your registration your vehicle must have passed an inspection within the past 90 days.
No personal registration information can be given by phone.
Change of Address: Owners of motor vehicles are required by law to notify the DMV of any change of address within 60 days.
The following documents are required for Title Work:
Title
Driver's License
Proof of North Carolina Insurance
Odometer reading if 10 years old or newer
If there is a lien on the vehicle - you will need complete information on Lien Company
All papers given to you if purchased from a dealer
The busiest days of the week tend to be Monday and Friday, the busiest times of the month are the 1st, 15th and 30th. Conducting business on these days will result in longer wait times.
Building Photo